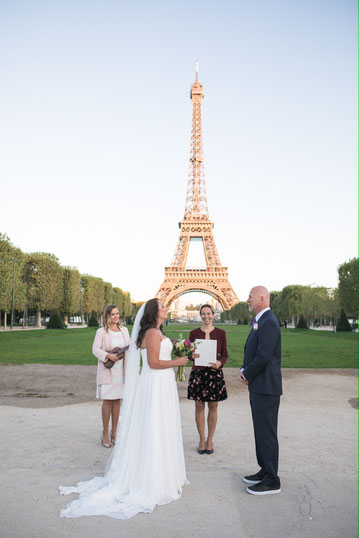 Hi! 
Every month, I try to tell you the story of a beautiful event I performed for in Paris, whether it was a proposal, an elopement or a vow renewal. Today, I would like to show you the photos and memories of C&G's elopement in Paris! 
C&G were coming to Paris for a few days from Tampa, Florida, and wanted to take advantage of this opportunity to get married in Paris! September is a perfect month to elope in Paris, because it is less crowded and you can still have some very sunny days- such as this one!
C&G wanted to elope under the Eiffel Tower at sunrise, therefore I offered to have the ceremony at the Champ-de-Mars. It was very peaceful and quiet, and the light was so beautiful that morning, it was the perfect setting for an intimate elopement! For this occasion, C&G asked Aude Abadie (Celebrant in Paris) to officiate the ceremony, Catherine O'Hara to photograph the elopement, and of course... me to perform 2 songs during the ceremony!
The ceremony began with a song, in order to set up this romantic atmosphere around C&G. C had prepared a surprise for G: she asked me to sing 'Green eyes' from Coldplay, because G was always telling her that this song reminded him of her and her green eyes. When G realized I was playing this song with my ukulele, he became very emotional and it was already a very special moment!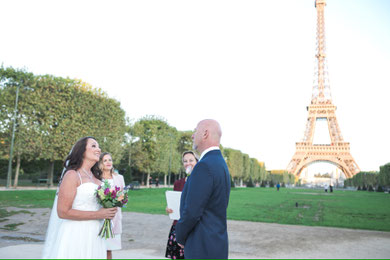 After this emotional start, Aude started to officiate the ceremony and her beautiful words helped C&G to fully enjoy this important moment. After hearing about the meaning of the commitment they were about to make, C&G said their marriage vows to each other, and there were a few tears shed... again ;)
Then, they exchanged their wedding rings and... they were married!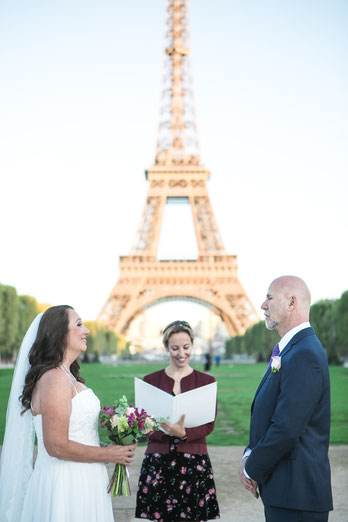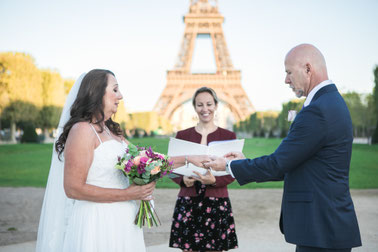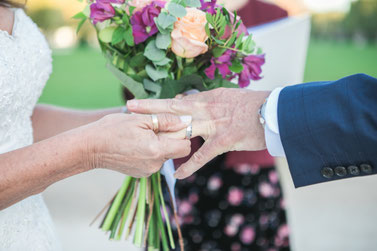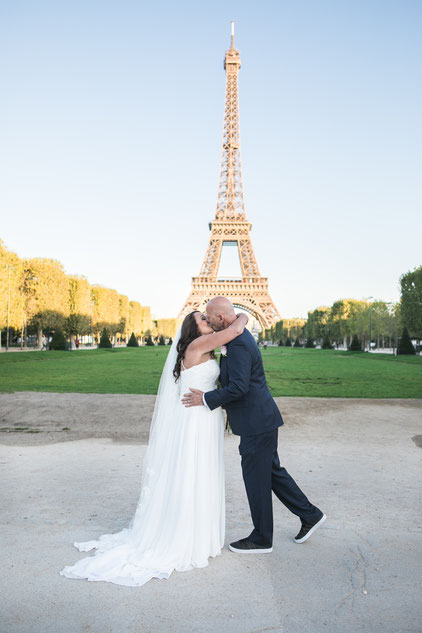 After they said 'yes', I came back for a second song: sometimes, the newly weds want to use it as their first dance as a married couple, or sometimes they just want to listen to the song and enjoy the moment. C&G just wanted to listen to the performance while enjoy the view over the Eiffel Tower, and it was again very moving.
They chose 'La Vie en rose' in its French version, and I loved singing and playing this French song for them with my little ukulele!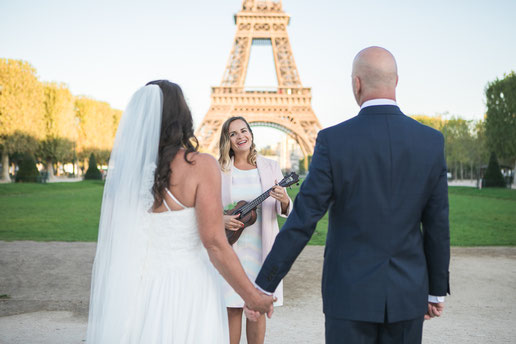 As you can see, it was very joyful!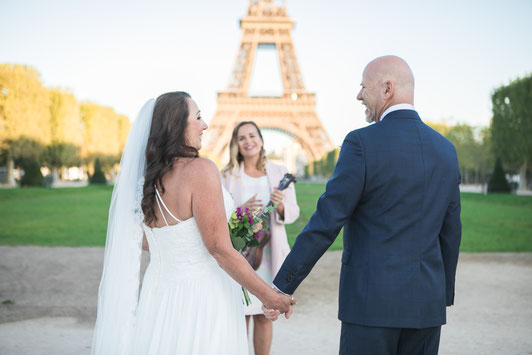 After the ceremony, C&G left for a photoshoot with Catherine O'Hara, and I have to share a few photos because they are so gorgeous!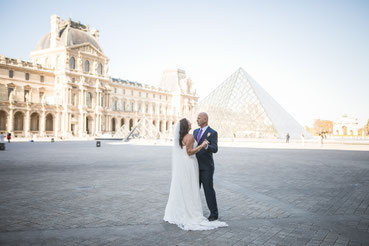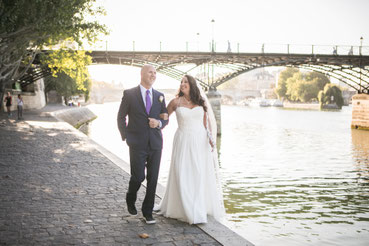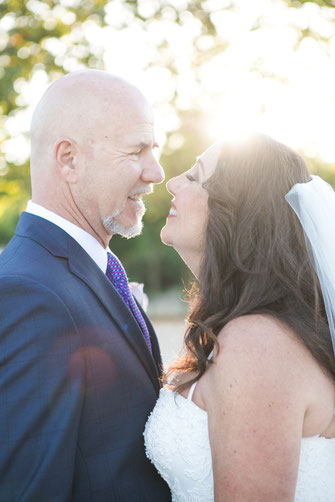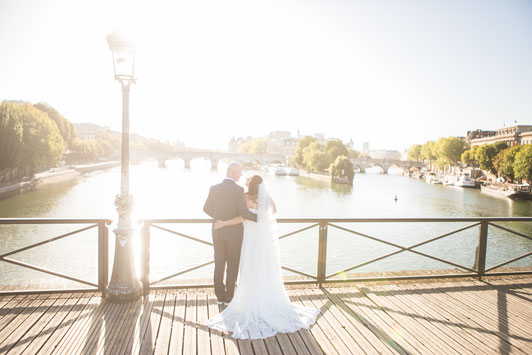 It was such a pleasure to be part of C&G's wedding in Paris, thank you so much for having me!
Congratulations C&G!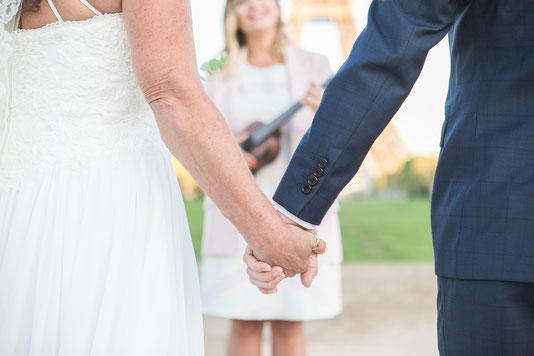 ..............................................................................................................................................................................................
You are preparing your elopement in Paris? We can help you to make your dream come true! With music as the special ingredient, I will help you to create a beautiful moment, by singing during your elopement ceremony. A wonderful location, a singer and your loved one: the perfect celebration of your love!