Hi! 
It has been a few months since I have written a blog post about an event I was part of... because I was very busy! However, the proposal I performed for a few weeks ago was so beautiful, that I wanted to show it to you immediately! I was very lucky to be part of C&S's engagement, it was my first performance of 2020 and I couldn't have been happier to start the year with such a lovely moment.

S contacted me last December, telling me that he was coming from England with his girlfriend C for a weekend in Paris in early January. What she didn't know... is that he wanted to propose to her during their weekend in Paris!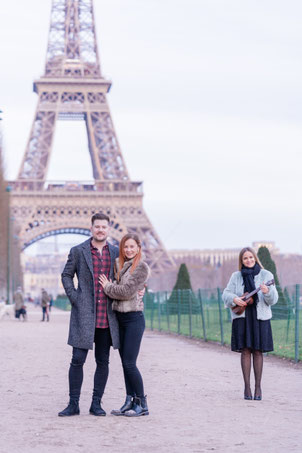 S is also a musician and wanted his proposal to be very special and personalized, that is why he contacted me in order to play a special song for the proposal! He also wanted to propose in front of the Eiffel Tower, but in a rather intimate location, not too crowded... so I suggested the Champ-de-Mars at sunrise, which is not very crowded early in the morning in winter.
When I arrived, it was so gorgeous with these beautiful sunrise lights, and everything was quiet: it was perfect for the proposal S wanted!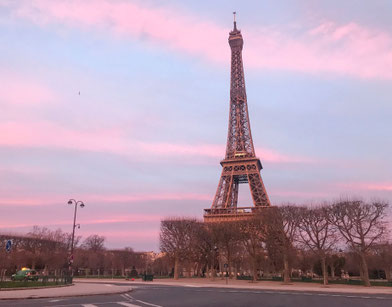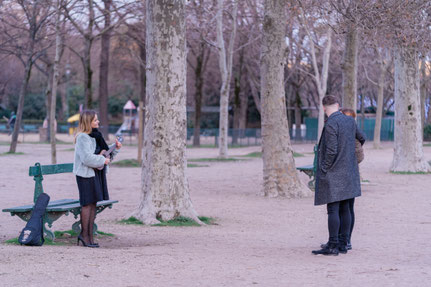 With S and Lindsey from Pictours Paris, we had prepared a little scenario: S sent us a few photos of them a few days before so we could recognize them from afar, and when they arrived to the Champ-de-Mars, Lindsey was hidden in the little paths of the park and I was sitting on a bench with my ukulele. 
When they arrived towards me, just as a normal couple walking by the Champ-de-Mars, I started singing their special song... and Lindsey arrived too to take photos without C noticing anything!
She's got a smile that it seems to me , reminds me of childhood memories
Where everything was as fresh as a bright blue sky
Now and then when I see her face, she takes me away to that special place
And if I'd stare too long, I'd probably break down and cry
Oh, sweet child o'mine
Oh, sweet love o'mine
She's got eyes of the blues skies, as if they thought of rain
I hate to look into those eyes and see an ounce of pain
Her hair reminds me of a warm safe place where as a child i'd hide
And pray for the thunder and rain to quietly pass me by
Oh, sweet child o'mine
Oh, sweet love o'mine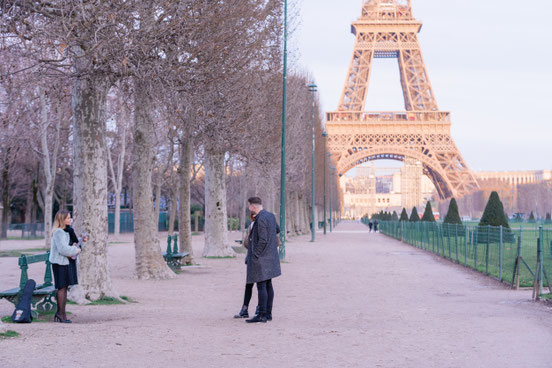 As I was ending this first song, I took them in front of the Eiffel Tower which still had the beautiful colors of sunrise!
C was now guessing that something was up, after wondering what was going on during the whole song... but now, there was no doubt: it was all planned!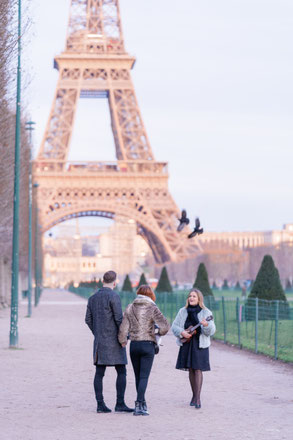 and then... this happened!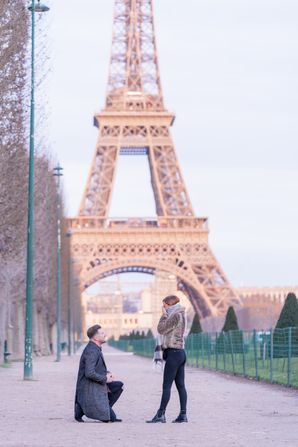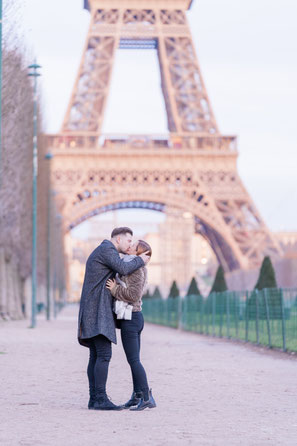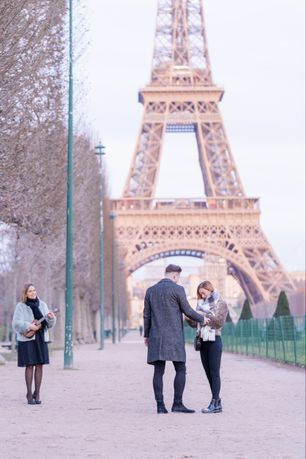 She said yes!
While they were recovering from all these emotions and this big surprise, I came back to perform a second song chosen by S: 'Perfect' from Ed Sheeran. It gave them some time to enjoy the moment ;)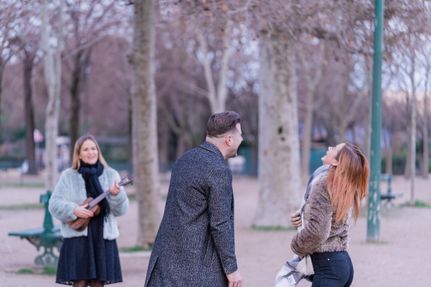 I was so happy to be part of this emotional proposal, thank you so much C&S for having me!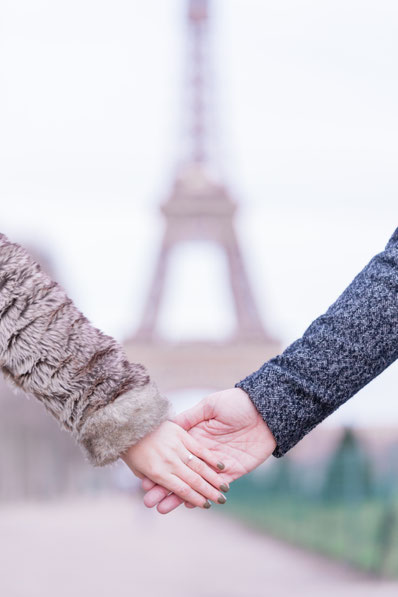 ........................................................................................................................................
You are preparing your proposal in Paris? We can help you to make your dream come true! With music as the special ingredient, I will help you to create a beautiful moment, by singing before you propose. A wonderful location, a singer and your loved one: the perfect celebration of your engagement!