Hi!
While summer is coming to an end, I am still thinking about some amazing events I was part of these past few months... and I still have a lot to show you!
Today, I would like to share with you a performance I did in July for a very emotional proposal near the Eiffel Tower. I just received the photos and they are so gorgeous that I feel like I have to share them! ;)
E contacted me a few weeks before his trip to Paris with D, and explained that he wanted to propose in Paris! They both love music and he wanted to make this moment very special, therefore he was looking for a singer... That's me!
E wanted me to play a song which was not part of my repertoire so I worked on it for a while before the big day.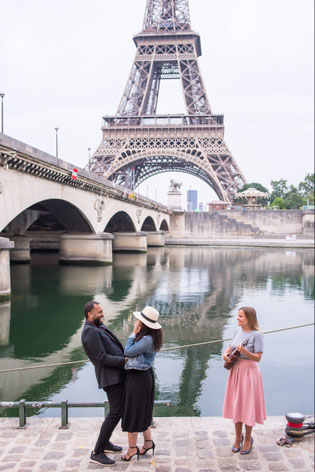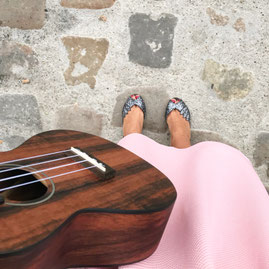 Our rendez-vous was set at 6.45am, so I met with the great photographer Pamela from The Parisian Photographers to wait for our couple. We were a little scared about the weather but in the end it didn't rain and the light was beautiful- what a relief!
We had a little script planned with E for the moment they arrived. E told D the day before that he was taking her to have a very early breakfast at a fancy location, therefore they had to get up (very) early and get prepared... but D didn't know that it was not exactly true! ;)
They walked by the Seine river and came down the stairs to the quay in front of the Eiffel Tower...
When they arrived, Pamela and I were pretending to take photos, just like a regular photoshoot in Paris ;) When we saw them, I introduced myself and Pamela to D&E, explained to them that we were shooting for a special project about love in Paris, and finally asked them if they wouldn't mind posing for us for a few photos. Fortunately, they said yes! Pamela told them to be natural and pose as a couple, and then I started singing the special song E had asked me to prepare... and D slowly understood that it was not a coincidence!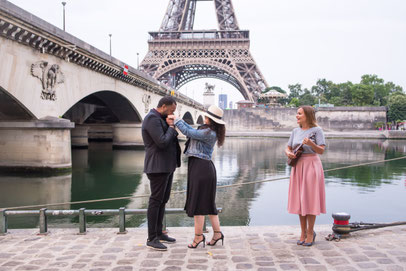 I wanna make you smile whenever you're sad
Carry you around when your arthritis is bad
All I wanna do is grow old with you
I'll get your medicine when your tummy aches
Build you a fireplace if the furnace breaks
It could be so nice, growing old with you
I'll miss you
Kiss you
Give you my coat when you are cold
I'll need you
Feed you
Even let you hold the remote control
So let me do the dishes in our kitchen sink
Put you to bed when you have too much to drink
I could be the man who grows old with you
I wanna grow old with you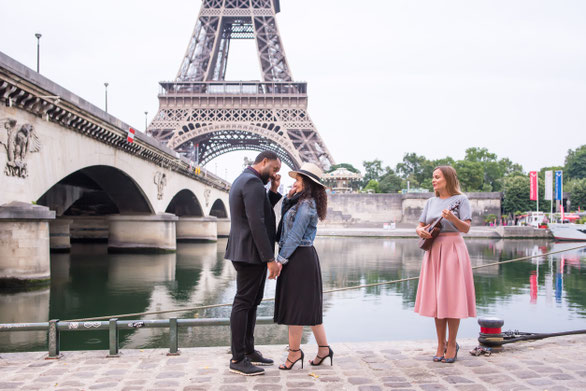 And then... this happened!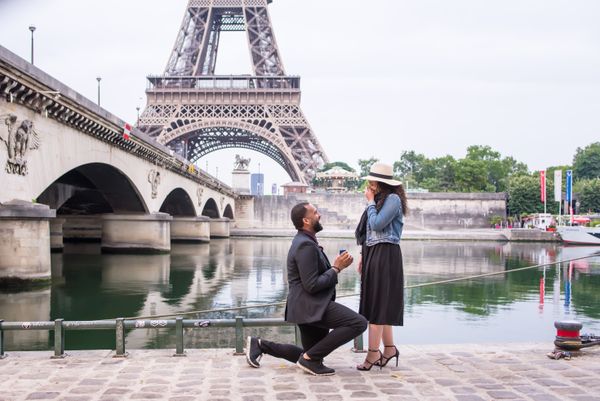 Such an emotional moment! While they were enjoying this very special moment, I came back to sing a second song. It was very romantic!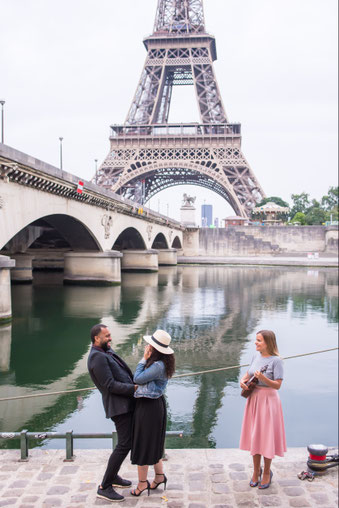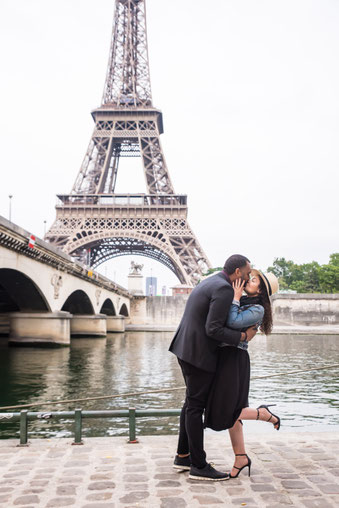 Thank you so much for this amazing day D&E, what a joy to be part of your engagement in Paris! 
Congratulations D&E!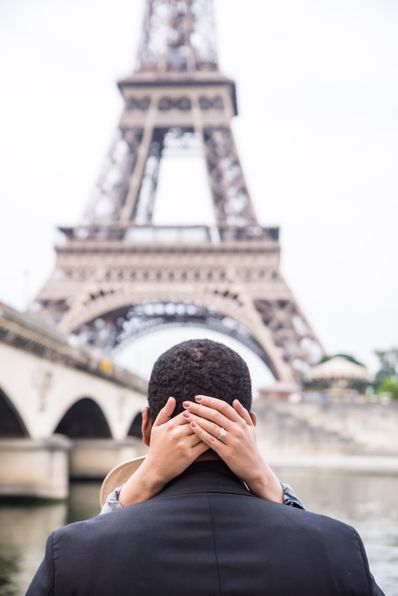 ........................................................................................................................................
You are preparing your proposal in Paris? We can help you to make your dream come true! With music as the special ingredient, I will help you to create a beautiful moment, by singing before you propose. A wonderful location, a singer and your loved one: the perfect celebration of your engagement!