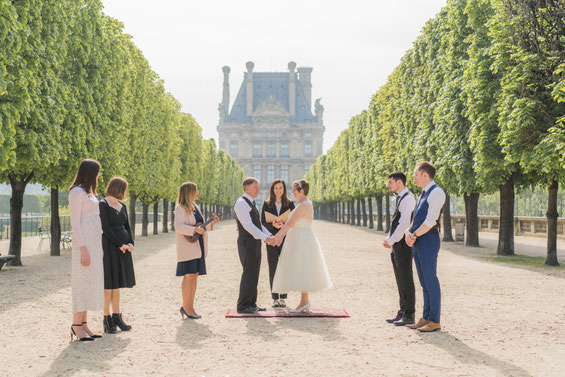 Hi there! 
I know, I haven't been around these past few months... but I was busy getting married! And of course, I got married in Paris ;) Now, elopement and proposal season has started in Paris and I have been lucky enough to be part of some beautiful events since April. My first commitment of the season was B&D's vow renewal last month, and it was such a beautiful moment that I would like to share it with you.
B&D came from England to renew their vows in Paris: such a romantic way to declare their love to each other again! Their children and close friends came to Paris in order to be part of this ceremony and it made it even more emotional for them to be surrounded by their loved ones, who made the effort to come to Paris, even for one day.
They had chosen the beautiful location of the Tuileries Garden, which is very beautiful in the spring and an ideal setting for an elopement or vow renewal ceremony. It was a sunny morning, the birds were singing and Paris was still silent, the atmosphere was magical!
To start the ceremony, B&D had chosen a song which was very special to their heart: 'From Here to the Moon and Back', from Dolly Parton. They even sang it with me, and we could already see tears in everyone's eyes!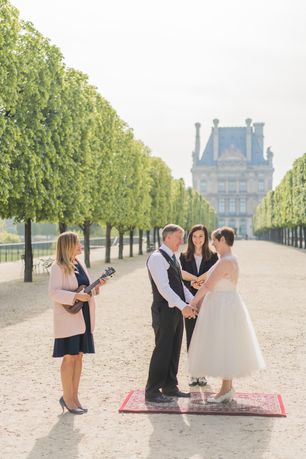 The ceremony was then officiated by Laura, The Paris Officiant, and her words were absolutely beautiful, as usual. She talked about love, about the couple's story and their family, before B&D renewed their vows... again, a very emotional moment!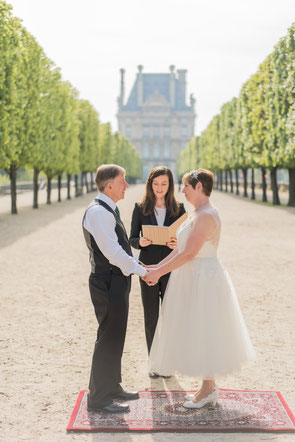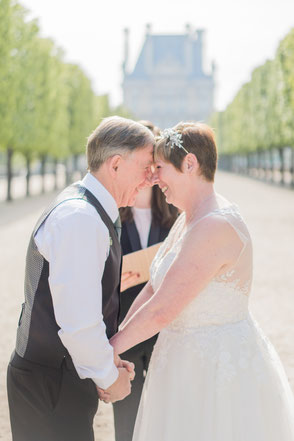 To end the ceremony, B&D chose the song 'You're still the one' from Shania Twain, as they were having their first dance! Dancing, laughing and singing, they were beautiful to watch and love was definitely in the air! I am sure you can witness their pure joy on the amazing photos taken by Paris Photographer Pierre :)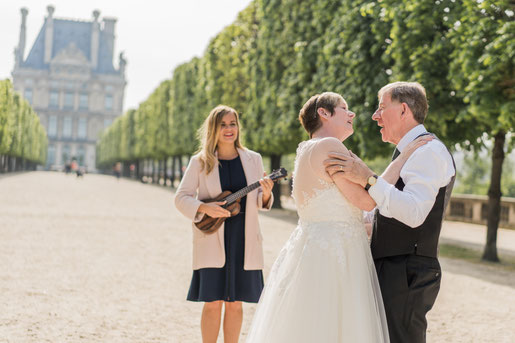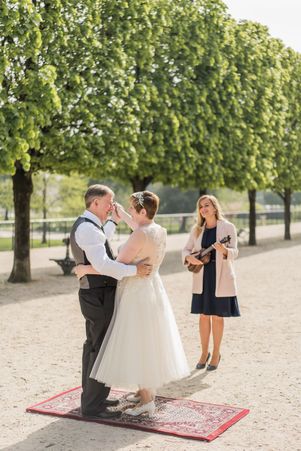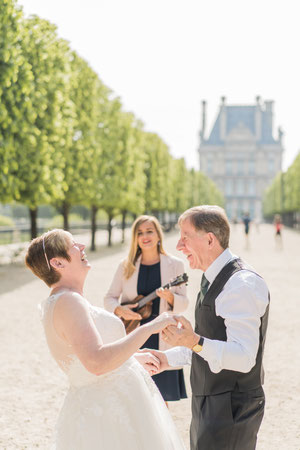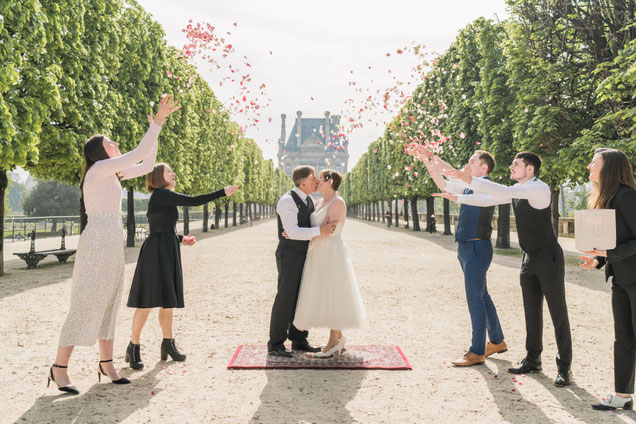 ...........................................................................................................................................................................................
You are planning a vow renewal in Paris? We can help you to make your dream come true! With music as the special ingredient, I will help you to create a beautiful moment, by singing during your vow renewal ceremony. A wonderful location, a singer and your loved one: the perfect celebration of your love!