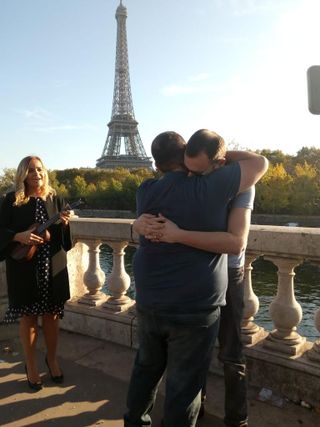 This fall, Paris was a dream! Now that winter has arrived to Paris, I remember with nostalgia the nice and warm days of October.
Last October, on a sunny Sunday morning, I was very fortunate to be part of a romantic proposal in Paris! V. contacted me a few months before, as he wanted to plan a surprise weekend to Paris with his boyfriend. His task was therefore very hard, because there was a lot of surprises to plan! I help him to decide on the location of his proposal, in order to make sure that he would have a view over the Eiffel Tower, without too many people around (as sometimes, people would want to propose in the Trocadéro area, in front of the Eiffel Tower, but it is very crowded during the day!). So, we decided that it would happen on the Bir Hakeim bridge, with the Eiffel Tower in the back.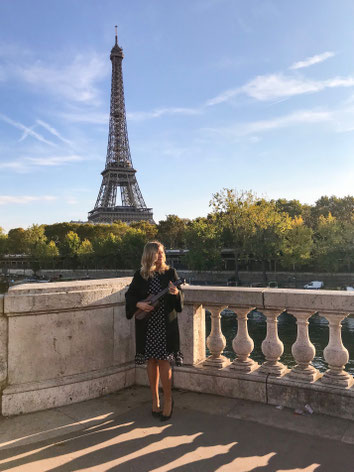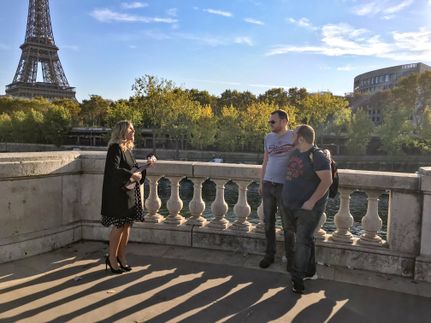 On the D-Day, V. arrived with S. and their families, just as a normal family walking around Paris, enjoying the nice weather and this beautiful place. When they arrived on site, I started singing 'Marry You' from Bruno Mars, as asked by V., and S. understood that something was up! He was probably wondering what was happening ;)
After that first song, I took a few steps back, in order to give them some privacy, as V. was making a little speech to his boyfriend. And then... this happened!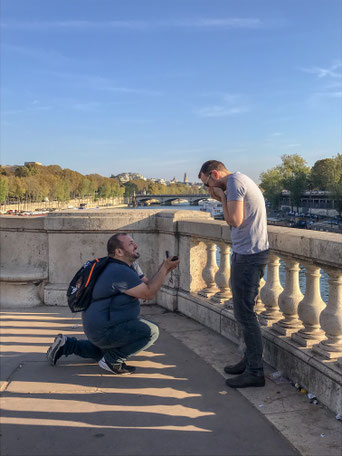 S. said yes! It was such a beautiful moment! I then sang a second song which was very special to them, 'A Thousand Years' from Christina Perri, as they were just crying, dancing, celebrating and just enjoying this big moment.

After that, they shared their joy with their families, and it was such an emotional moment to be part of this joyful time! I was really happy to meet V&S, and their beautiful family. Congratulations to V&S!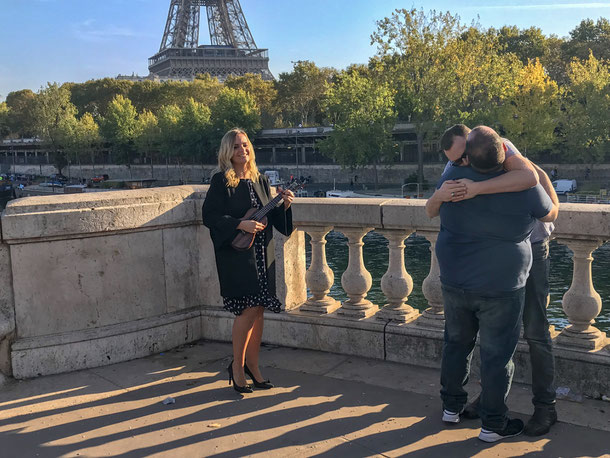 ........................................................................................................................................
You are preparing your proposal in Paris? We can help you to make your dream come true! With music as the special ingredient, I will help you to create a beautiful moment, by singing before you propose. A wonderful location, a singer and your loved one: the perfect celebration of your engagement!