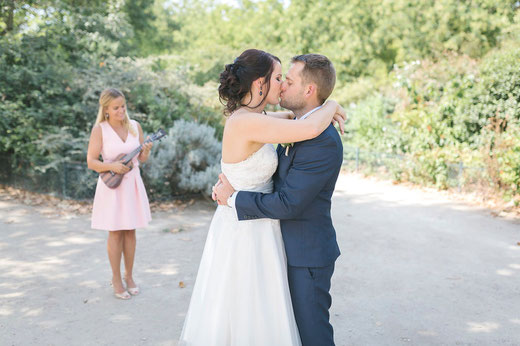 Last August, I had the opportunity to sing for a beautiful elopement in Paris! This elopement was planned by Virginie, from Ceremonize, who was kind enough to offer my services to T&N, who came especially from Australia to get married in Paris. This cute couple chose to have me as a singer to open and close their ceremony, which was officiated by Laura, the wonderful Paris Officiant.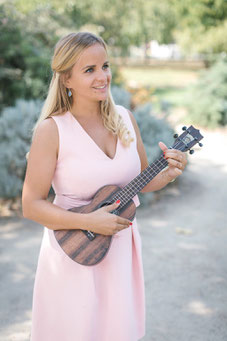 The ceremony took place in the Champ-de-Mars garden, with a nice view over the Eiffel Tower. It was a really hot day of summer, and many tourists were intrigued by what was happening ;) The weather was perfect for a summer elopement in Paris!
We first started the ceremony with the song 'All of me' from John Legend, as T. was making her entrance to the ceremony spot, where N. was patiently waiting for her. It was a very sweet moment of quietness, just before the beginning of the ceremony: music allows people to calm down, and the bride and the groom are therefore able to create their little bubble, and enjoy this moment.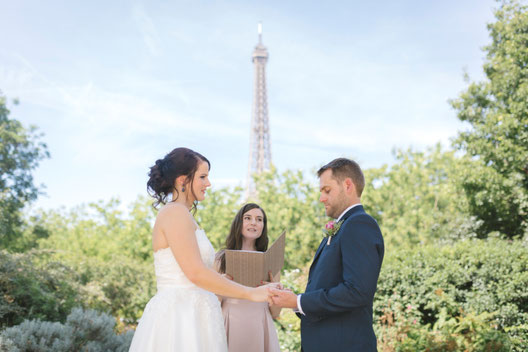 After this first song, Laura started to officiate the ceremony. Laura is a great celebrant, and I enjoyed listening to her very poetic and moving words.
After saying their vows, T&N exchanged their rings, and shared their first kiss as husband and wife! It really was a beautiful moment. 

As the ceremony was coming to an end, I played the closing song of the ceremony: 'Your song', from Elton John. The couple was able to have its first dance under the shadow of the Eiffel Tower, while I was singing - it was magical!
Many thanks to T&N for this beautiful elopement, to Virginie from Ceremonize, Laura The Paris Officiant, and Nicolas Saurin for the amazing photos!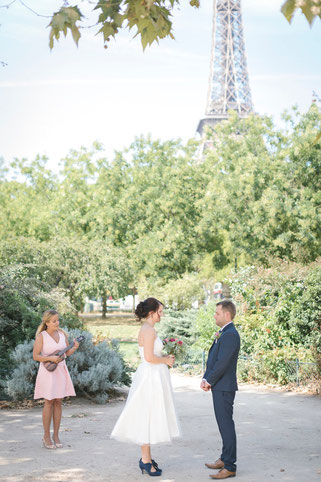 ...........................................................................................................................................................................................
You are preparing your elopement in Paris? We can help you to make your dream come true! With music as the special ingredient, I will help you to create a beautiful moment, by singing during your elopement ceremony. A wonderful location, a singer and your loved one: the perfect celebration of your love!