I have to say, spring is finally here in Paris! The sun is back, trees are turning green, flowers are blooming... and people are smiling! It is really a beautiful season, and a perfect time to visit Paris. If you are looking for the perfect way to propose in Paris, I would highly suggest to come now! Here's a few reasons why:
First, spring is ideal because everything is so beautiful in Paris! The surroundings seem like they come alive again, with leaves on the trees, the first flowers of the year blossoming everywhere... The streets of Paris really look different, and it makes you want to stroll around all day. It's also my favorite flowers' time of the year: peonies!
It's perfect because it's not too hot nor too cold, you can have a perfect city getaway or a big trip and not be bothered by any complicated weather conditions. Yes, sometimes there are some raindrops, but the sun always comes back! ;) This mid-season is therefore perfect if you need a dreamy Parisian break!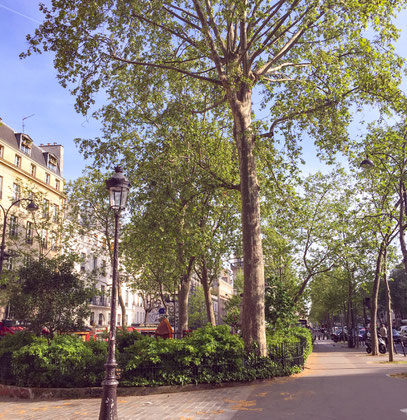 Spring is also the perfect time to come to Paris, because you will avoid the crowds of the summer. Of course, in July and in August, there are lots of tourists visiting Paris, and it is for example harder to find accommodation - and it is cheaper when it is not high season!
This element can be particularly important if you are planning to propose in the City of Love! You will have more chances to find the perfect spot to propose without anyone around you... It will be more intimate. Of course, the perfect example of this is the Eiffel Tower: if you want to propose with a view on the iconic Eiffel Tower, spring time will be easier!
Are you convinced to come to Paris at spring time? Do you want to propose at this beautiful season?
To know more about the planning of your proposal in Paris, please contact us here!
........................................................................................................................................
You are preparing your proposal in Paris? We can help you to make your dream come true! With music as the special ingredient, I will help you to create a beautiful moment, by singing before you propose. A wonderful location, a singer and your loved one: the perfect celebration of your engagement!