When you want to elope, to propose or to renew your vows in Paris, the location is obviously a major topic to think about. Would you like a typical view of Paris, or a more secret spot? In which area of Paris? These are important questions to ask yourself before you choose the best spot for your proposal, your elopement or your vow renewal in Paris.
If you choose me as your singer, I can also help you with this topic. In fact, if you decide to hire, I will send you a 10-page document, which includes a selection of 15 locations which would be perfect for your vow renewal, your proposal or your elopement in Paris.

Here is a sneak peek of our best locations for your proposal, elopement and vow renewal in Paris!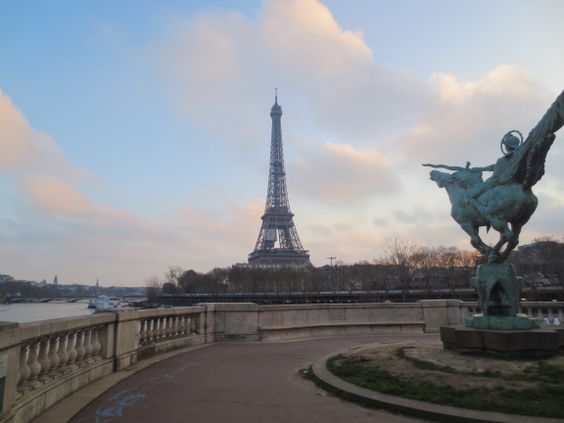 1. The Eiffel Tower
How can we start without a view on the famous Eiffel Tower? In our selection, we propose some classical views of the Eiffel Tower, but these places are often very crowded. Therefore, we think this place is perfect: it is not as famous, and the view is beautiful, with the very Parisian buildings and the Eiffel Tower in the back.
2. The Luxembourg Garden
In the beautiful Luxembourg Garden, on the left bank of the Seine river, there is a perfect spot for a romantic elopement, proposal or vow renewal: the Medici fountain. The trees, the tranquillity and serenity of the park, the beautiful and Italian-inspired fountain... A romantic spot in the 6th arrondissement!
3. Next to the Seine and Notre-Dame de Paris
On the Seine's river bank, there is a beautiful place, surrounded by trees, and above all, with a beautiful view on the Cathedral of Notre Dame of Paris. This is an iconic monument of Paris, and the proximity of the river makes it even more amazing!
4. The 'Mur des Je t'aime' (the Wall of I love you)
On the Abbesses square, in Montmartre, there is a beautiful garden hidden from the street. In this garden, you will find the 'Wall of I love you', a piece of art on which are written the translations of 'I love you' in more than 300 languages. A very romantic spot for sure!
You want to see more of our selection of locations for your elopement, your proposal or your vow renewal in Paris? Contact me for more info!
............................................................................................................................................................................................................
You are preparing your proposal, your elopement, your vow renewal in Paris? We can help you to make your dream come true! With music as the special ingredient, I will help you to create a beautiful moment. A wonderful location, a singer and your loved one: the perfect celebration of your love!