If you plan to propose, to elope or to renew your vow in an original place, do not hesitate any further: choose Paris! Having the desire to celebrate your special moment far from home will make it even more significant. Here is why you should definitely choose Paris for your proposal, your elopement or your renewal:
1. The City of Love
Of course, you should choose Paris because this is the City of Love! What a symbol! Imagine if you could propose to your loved one in this legendary place, or elope in a dreamy location, or renew your vows near the Eiffel Tower... It would be a moment you would never forget. This symbol of love is very significant, as the moment you are about to live is also very symbolic to you.
2. Beauty everywhere
In Paris, you can find beauty everywhere! It has this romantic bohemian vibe that you cannot find anywhere else, that inspired so many artists to write, paint or sing... In fact, so many areas of Paris are beautiful! From the Seine to the monuments to the simple Parisian streets, it is a wonderful city. A delight for the eyes! And if you choose to organize your proposal, your elopement or your vow renewal in Paris, you will be surrounded by this beauty. We even help to choose the perfect location in the city to have the right spot for your moment.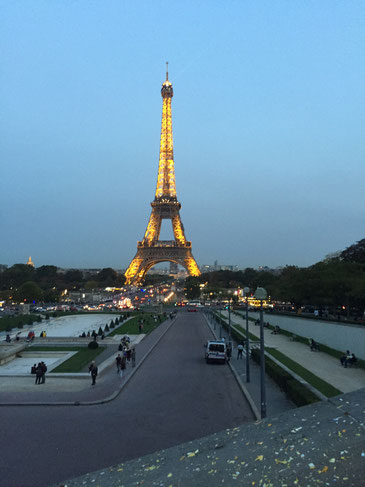 3. Enjoy your stay
Even if you are coming to Paris with a defined purpose (especially in the case of an elopement or a vow renewal), you can still stay a few days and enjoy Paris. There is a lot to see: monuments, museums, or even just walking the streets (which are beautiful, as we said below!). It is a perfect destination for a city break. If you have more time and you come from another continent, you can even plan a getaway in the French countryside, or even in another European capital.
4. The perfect place to celebrate
All around the world, France is known for two things: food and wine! So, imagine what you could do to celebrate your special moment if you are in Paris: you will find the best food, the best wine and the best restaurants! It is a perfect location for a celebration (and to us, it is the most convincing argument!).
....................................................................................................................................................................................................
You are preparing your proposal, your elopement, your vow renewal in Paris? We can help you to make your dream come true! With music as the special ingredient, I will help you to create a beautiful moment. A wonderful location, a singer and your loved one: the perfect celebration of your love!