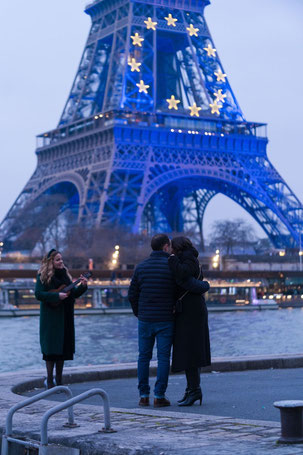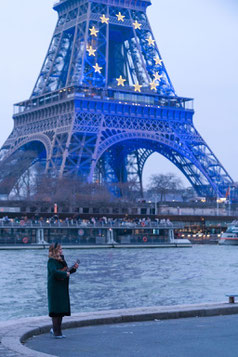 Last winter, I performed for a beautiful proposal in Paris! It was in January 2022, Cristian came from the Netherlands with his partner Mandy for a weekend in Paris. They had let their two children at home with their parents, so they could enjoy some time together... and Cristian planned the most romantic surprise for the love of his life: a proposal in front of the Eiffel Tower!
Cristian wanted to plan a very unique proposal, without it being too over the top. He wanted to keep things intimate and romantic! Therefore, he contacted me because he thought a singer and her ukulele would be the perfect surprise - because who would think about that when planning a proposal? ;)
We planned everything together with my friend Lindsey from Pictours Paris, who was the photographer of the day. She was hidden with her camera while they were arriving towards me, and they just saw a street musician on the bank of the Seine, a French singer with her ukulele...
As discussed with Cristian, I started singing 'La vie en rose' by Edith Piaf when they arrived towards me, at first Mandy just stood listening to me, but quickly she realized that something was going on...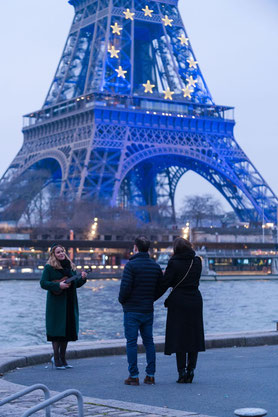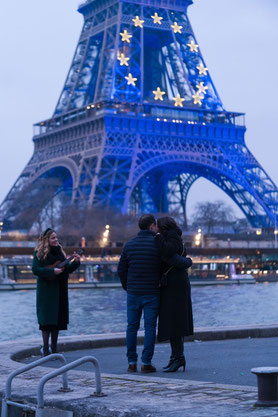 After this first song, I moved away a little in order to let them have 'their' moment, and Cristian went down on one knee... and this happened!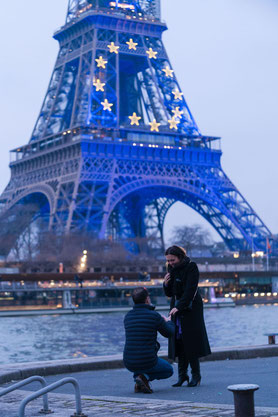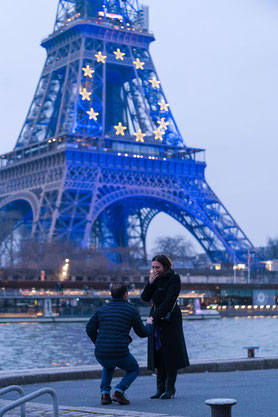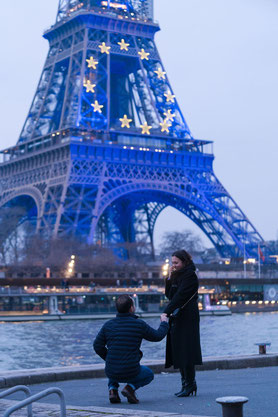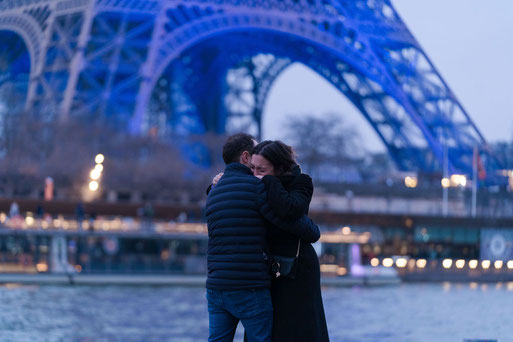 After these emotions, I came back to play the second song Cristian had chosen: 'Your song' by Elton John. That way, they got to really enjoy the moment while I was singing this love song, and they celebrate this amazing proposal and their engagement. It was truly a magical moment!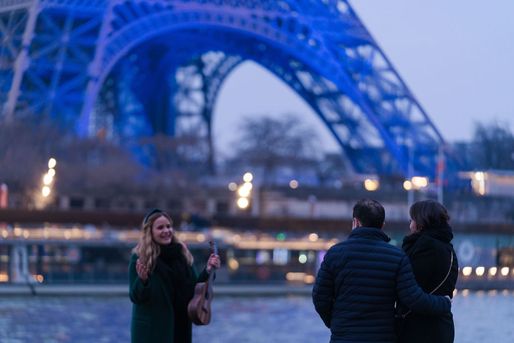 Congratulations Mandy & Cristian!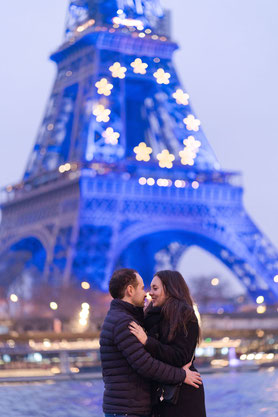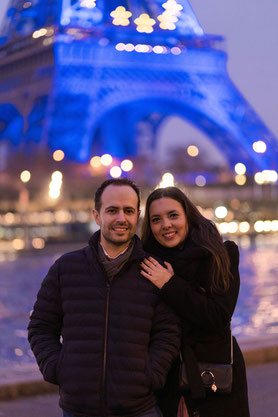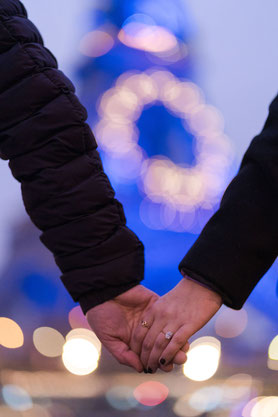 You are preparing your proposal in Paris? We can help you to make your dream come true! With music as the special ingredient, I will help you to create a beautiful moment, by singing before you propose. A wonderful location, a singer and your loved one: the perfect celebration of your engagement!